Helmholtz-Allianz für Astroteilchenphysik (HAP)
Die Themen der Helmholtz-Allianz für Astroteilchenphysik umfassen das Hochenergie-Universum, das Dunkle Universum und die Querschnittsaktivitäten Astroteilchentheorie und Technologieentwicklung. Die Allianz führt die Helmholtz-Zentren KIT und DESY, 15 deutschen Hochschulen, und 6 assoziierten Partner ins Deutschland und in der Welt verteilten Forschungsarbeiten zu diesen Themen zusammen.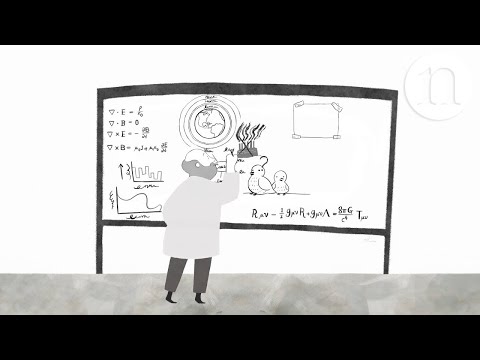 The pigeon, the antenna and me: Robert Wilson
KM3NeT-DOM-Assembly-First-Impression
KM3NeT String Deployment
What light can teach us about the universe - Pete Edwards
Einstein's miracle year - Larry Lagerstrom
07.12.2015
Next HAP workshop on advanced technologies for astroparticle detectors, registration is already opened! -- Workshop: HAP-Workshop 2016, Topic 4: Advanced Technologies http://www.hap-astroparticle.org/conf.php#block508 https://indico.scc.kit.edu/indico/event/182/ #HAPworkshop #astroparticle
04.12.2015
First KM3NeT full detection unit operational in deep sea near Sicily, Italy, at depth 3,500 m. "The first full detection unit of KM3NeT in the Mediterranean at a depth of 3500 m. This morning it landed - compactly rolled - on the seabed of KM3NeT-It near Sicily, Italy where it was connected to the seafloor network using a ROV and had good communication with the shore station at a distance of 100 km in Porto Palo di Capo Passero. The next step was to trigger the unfurling to its full length of 700 m. The result was visually inspected using again the ROV. Then the unit was switched on again and... it works! Data taking began immediately. A new era of neutrino astroparticle physics in the Mediterranean at the Northern hemisphere has begun." -- It works! http://km3net.org/home.php #KM3Net #neutrinos #Mediterranean #astroparticle
27.11.2015
In November 2015, the Pierre Auger Observatory celebrates 15 years of achievements and sign a new International Agreement to run and upgrade the observatory for the next ten years, so-called AugerPrime. Journey to Auger is a travel diary about the celebrations of AugerPrime in Malargüe, Argentina. The idea of this blog is to create a collection that mixes painting, drawing, photography, graphic design and video. We aim to show the Observatory and the science of high-energy cosmic-ray in a different and entertaining way! -- Journey to Auger http://journeytoauger.tumblr.com/ #augerprime #PierreAugerObservatory #cosmicrays #Malargue #Argentina
Next week, how about to travel back to the inauguration of the H.E.S.S.II telescope array on Sept. 2012?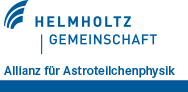 Helmholtz-Allianz für Astroteilchenphysik
Dr. Astrid Chantelauze-Reichert
Karlsruher Institut für Technologie
Institut für Kernphysik
Postfach 3640
76021 Karlsruhe
Tel.: +49 721 608 29172
astrid.chantelauze(at)kit.edu
www.hap-astroteilchen.de
www.hap-astroparticle.org
The largest and most accurate radiosurvey of the southern sky was unveiled in October by the high-resolution Galactic and Extragalactic All-sky Murchison Widefield Array (GLEAM) project. The Milky Way flows through this image, which encompasses more than 300,000 galaxies. (from 2016 in pictures: The best science images of the year : Nature News & Comment)
Polaris, the North Star, as observed by the ASTRI telescope prototype of CTA with different offsets from the optical axis of the telescope. (credit: Enrico Giro, Rodolfo Canestrari, Salvo Scuderi and Giorgia Sironi, INAF Padova, Brera and Catania)